Shipwrecked: Rescued by Jesus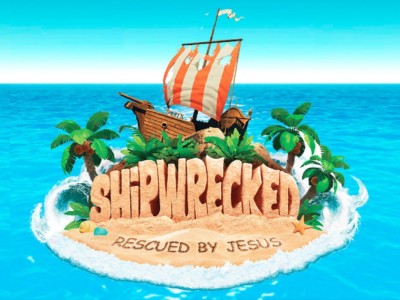 Venture onto an uncharted island where kids are rescued by Jesus! Anchor kids in the truth that Jesus carries them through every storm in life. They'll learn to hold onto God's promises when they are lonely, they worry, they struggle, do wrong, and feel powerless.
 Wednesday - Friday from 5 - 8 p.m.
Ages 4 - 12

No Cost - accepting donations of school
supplies that will be distributed at the
August "Blessing of the Backpacks"

To Register please complete the form on this page.  If registering more than 2 children, please complete the form multiple times. 
Address:
34260 Walker Road North, Walker, LA
Telephone:
(225) 243-6094
Email:
erikajanuary@outlook.com
My child/children have my permission to participate in the
Faith Crossing UMC Vacation Bible school.  I understand that every effort will be made to ensure my child's safety.  I will not hold Faith Crossing UMC responsible for any accident and/or injury that may occur. I authorize the camp or event director to obtain necessary medical attention in case of sickness or injury to my child.  I understand that as a participant, my child may be photographed or video taped during normal camp or event activities and that these photos/viceos may be used for promotional purposes. 

Type AGREE to proceed and register.